This collaborative project of sixteen musicians wanted to pay tribute to the first albums of Jean-Michel Jarre Oxygène and Equinoxe. The result is an excellent double album of sixteen original tracks with the vaporous atmospheres of a melancholic rodeo.
"Future: Last" is the last title, re-orchestrated in an oxygenated version.

The future. How can music make us travel in the utopias that our future must be?
This album tries to answer it by taking up retrofuturist electro-pop synthetic atmospheres. The nine tracks of the album take us on a journey through various futures, sometimes transcendental, sometimes melancholy, and even sometimes symphonic and childish.

From the Genesis to the Judgement day, and even beyond. Pass through the Crusades, the Cities and the Utopia over synthetic and electro ambiant sounds with symphonic instruments.

Extract from the album Civilization, this single includes the radio edit track of "Cities". Cities mixes sounds from the city with electro rythms and a captivating melody. That radio version will make you dance wildly.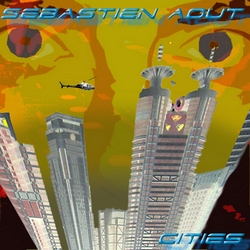 The theme on water. The water is interpreted there in all its states. The various atmospheres will take you across oceans, clouds, rain, river, body and lakes. The songs of marine mammals, birds and the wind accompany synthetic layers and bewitching melodies.